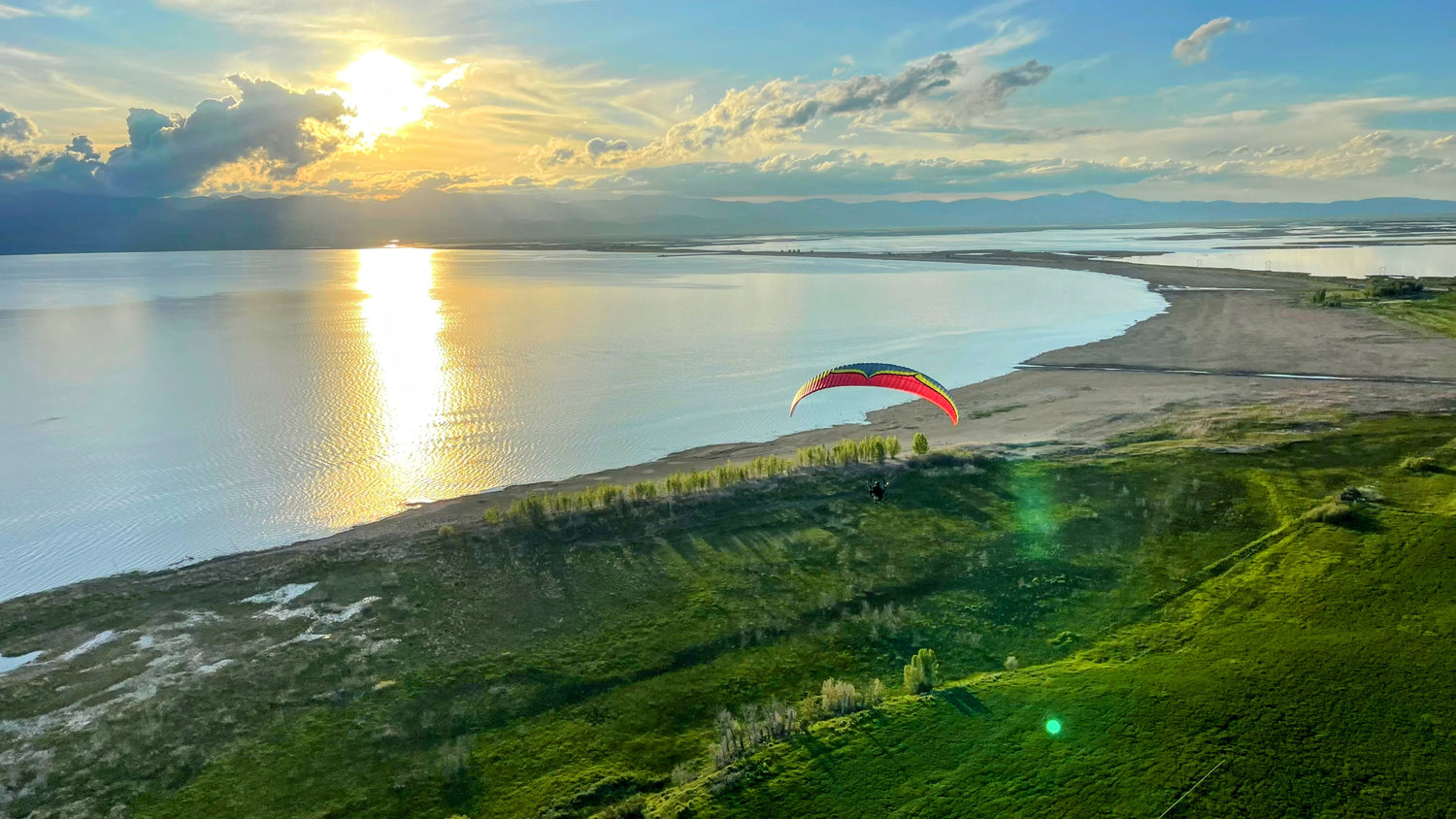 Bear Lake
Would you like to embark on a new and exciting adventure, taking flight in an unfamiliar destination? Have you ever envisioned soaring through the skies on your paramotor amidst the picturesque Caribbean? If so, then we have an incredible opportunity for you!
SkyVentures Paramotor is organizing a one-of-a-kind adventure for a group of 8 individuals to stunning Bear Lake (aka The Caribbean of the Rockies).
Our group will be stationed in a spacious cabin near Garden City, Utah, where we will be providing meals and comfortable lodging for the entire trip.
All you need to bring are your personal belongings, clothes, and gear (We do have a few motors and wings available for rent).
Contact us to learn more about upcoming dates and associated costs.
Contact Us For Availability!
Upcoming SkyVentures
These are a few of the upcoming paramotor adventure trips we have on the docket.
There will be a Bear Lake Adventure Trip in June, July, and August 2024.
Enter your email to register your interest and we'll keep you updated on the exact dates. We look forward to having you join us for one of these epic SkyVentures!
Payment and Refund Policy
Down payment: 50% down payment will be required to confirm your seat. Remaining payment will be due 30 days before the trip start date.
Refund: In the unfortunate case that you need to cancel, it is important that you notify us as soon as possible so we can do our best to offer your seat to another pilot. If we can find a pilot to fill your seat we can provide a full refund. However, in the event that we cannot find anyone to take your seat, especially if you cancel two weeks or less before the trip date, we will be unable to refund your down payment. We appreciate your understanding in this matter.